Seasonal availability of Australian stonefruit
VFS Exports manages availability across the growing season to meet customer demand. We plant a variety of early, peak and late season fruit tree varieties on our farms, and through partnership with other growers. We strategically plant our orchards to ensure supply of stonefruit to international markets in times of high demand, such as Chinese New Year.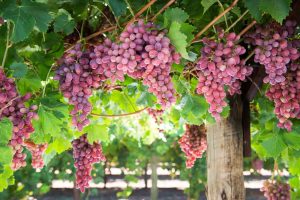 The Australian stonefruit season commences in November with nectarines and concludes with later variety plums in April. By working in partnership with other selected growers, we can export Australian fruit including summer fruit like cherries, grapes and mangoes, winter fruit such as citrus and pears and year round fruit such as melons to international markets.
Download seasonal availability chart