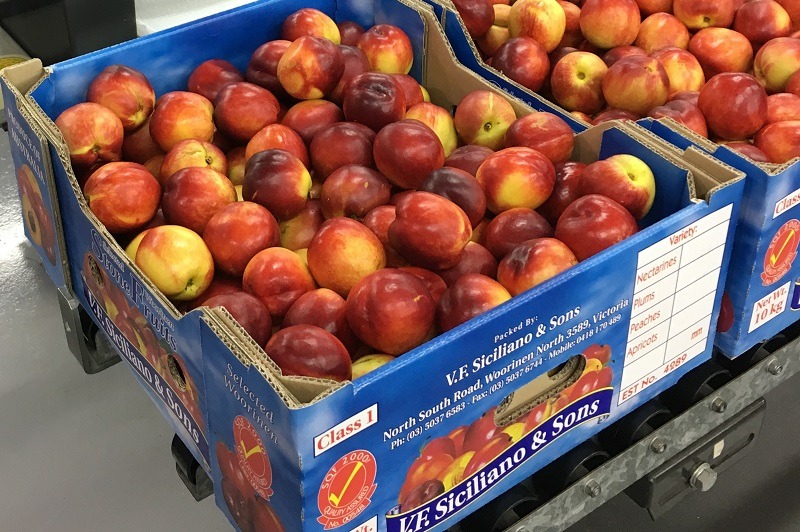 Strong crop size to boost volumes for Australian stone fruit exporter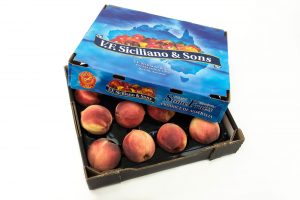 The introduction of new varieties into production is expected to increase crop size and lead to bigger export volumes in the 2019-20 season for a leading Australian stone fruit exporter.
VFS Exports is the marketing arm of grower/packer entity VF Siciliano & Sons, which is a major supplier to domestic supermarkets, interstate wholesale agents and their own floor space at the Melbourne Markets. China remains the biggest destination for VFS Exports, and one of the main reasons is the quality and consistency of the produce, according to Export Manager, Colleen Dangerfield.
"The reason that we are so successful in China is because we are a genuine grower/packer/exporter," Ms Dangerfield said. We are a second and third generation family business. So, they have their heart and soul in it; producing from one growing area and one packing shed."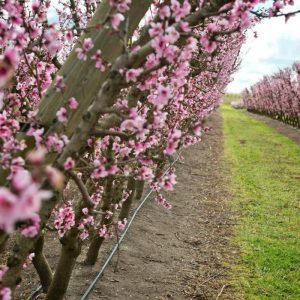 The main lines into China are white-flesh peaches and nectarines, but supply also yellow flesh stone fruit, and some plums. Ms Dangerfield added that the company carefully selects the varieties that go into the Chinese market, and before they are approved, the fruit undergoes a range of testing, including pressure and sugar testing.
"We pick the varieties that have the high sugars, the preferred colour, and the ones with good shelf-life," she said. "So, we have registered a range of varieties, but it doesn't necessarily mean that all will go into China. "
VFS Exports has a presence in every market where there is a protocol, supplying fruit directly from the farm. But Ms Dangerfield says the industry could greatly benefit from new market access.
"Our industry has less market access than other commodities," Ms Dangerfield said. "Government is working hard on new market or reinstatement of markets which will immediately boost our export volumes".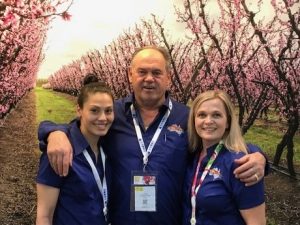 The company showcased its produce at the recent Asia Fruit Logistica in Hong Kong for the fourth year. While Ms Dangerfield admits numbers were down compared to previous years, the quality of the 'genuine buyers' was exceptional, leading to a high amount of interest and potentially new buyers.
"We had a lot of pre-arranged meetings," she said. "Meeting with existing buyers to discuss the previous season and to do some forward planning to the upcoming season is important to our business. But I found in addition to those, visitors were more relaxed and buyers were genuine. Visitors also had seen our brand in various markets, so it was good to have some feedback from other importers."
Australian growers face competition from a number of countries around the world, and according to Ms Dangerfield, producers need to have a point of difference. She says that comes from the growing techniques and new varieties that the Chinese and Asian customers want.
"I think it is the eating quality and the consistency of the Australian product that sets us apart," she added.
Nectarines are the company's biggest line overall, and one of the main advantages for export is that they are well suited for sea-freight. Peaches on the other hand, utilise the airfreight protocol.
For more information, contact Colleen Dangerfield.