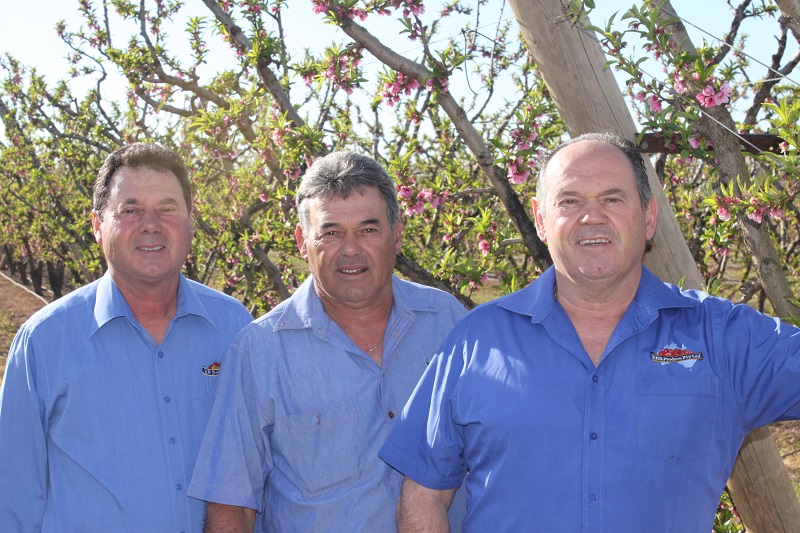 Your Guide to VF Siciliano and Sons
One of Australia's premium fruit growers, VF Siciliano has run its farming business, just north of Swan Hill in Victoria since 1954.
The region is considered one of the country's best places to grow apricots, nectarines, peaches and plums thanks to a strong winter chill and strong sunshine through the summer. Both are important factors in the yield and size of the fruit. The operation is now run by the second generation of the family. They grow, package and market their own produce. A little over four years ago they began the exports division of their business so that the entire supply chain is handled internally, reducing the time the fruit spends in transit from their farms to consumers.
The fruits grown by VF Siciliano are harvested by hand, before being delivered to the nearby packing facility. The fruit isn't picked until it complies with a pressure test and sugar test. After that they're brought into sheds where they're cleaned and cooled to bring down their internal temperatures, which stops the produce from maturing further. VF Siciliano ensures that only specific varieties of white fleshed nectarines and peaches with better shelf lives and high sugar levels are packed for Spinneys so that the consistency in quality is never compromised.
This article was first published by Spinneys Guide.  Spinneys Dubai, owned by UAE national Mr Ali Albwardy, has built a strong name for supplying top quality produce and offering a high level of customer service. Food standards, safety and freshness have always been at the forefront of the company's ethos – just one reason why the Spinneys brand is defined as 'The fresher experience'.